Microsoft ofera un serviciu de abonament lunar, Xbox Game Pass, pentru a juca nelimitat peste 300 de jocuri video. Vedeti lista mai jos.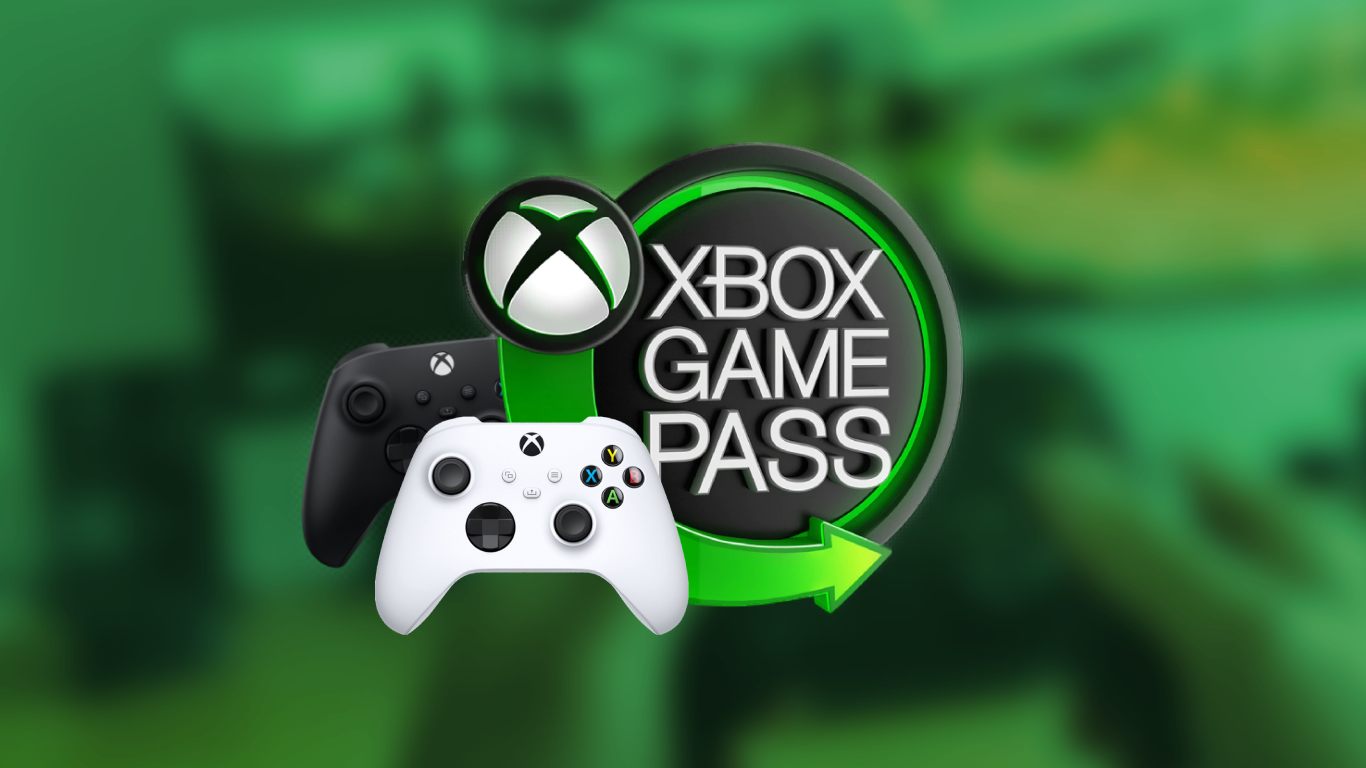 Microsoft are cateva servicii de abonament pentru posesorii de Xbox One, Xbox Series X|S.
Xbox Live Gold este un plan de abonament lunar care este necesar pentru jocul online si, desi va ofera cateva jocuri gratuite pe luna, acesta este scopul sau principal.
Pe de alta parte, Xbox Game Pass este serviciul firmei care va ofera acces la sute de jocuri pentru o singura taxa lunara.
Fiecare dintre ele poate fi platita separat, dar cea mai buna veste este ca le puteti obtine pe amandoua, plus PC Game Pass, EA Play, Cloud Gaming si acces la reduceri exclusive.
Iata tot ce trebuie sa stii despre Game Pass si Xbox Game Pass Ultimate.
Ce este Xbox Game Pass?
Xbox Games Pass va ofera acces la peste 300 de jocuri pe care le puteti descarca si juca pe Xbox One, Xbox Series X|S sau PC pentru o singura taxa lunara.
Daca faceti upgrade la Xbox Game Pass Ultimate, veti primi, de asemenea, Xbox Live Gold, PC Game Pass, EA Play si acces la Xbox Cloud Gaming, toate la acelasi pret.
Puteti descarca jocurile si le puteti juca oricand doriti, atata timp cat continuati sa platiti taxa lunara. Este posibil ca unele titluri sa devina indisponibile pe masura ce altele sunt adaugate, dar aveti, de asemenea, optiunea de a cumpara direct oricare din colectie la preturi reduse.
Jocurile Xbox Series X|S, Xbox One, Xbox 360 si Xbox original fac parte din gama, ultimele doua prin compatibilitate retroactiva, astfel incat exista o multime de titluri de top din care puteti alege.
Microsoft adauga lansari proprii si multe jocuri de la terti in aceeasi zi in care acestea sunt lansate in magazine. Printre acestea se numara Halo Infinite si noul si viitorul RPG SF al Bethesda, Starfield.
De asemenea, ar putea include tot catalogul vast de titluri vechi al Activision Blizzard, atunci cand se va finaliza achizitia Microsoft, inclusiv jocurile Call of Duty vechi si noi.
De asemenea, Xbox Live Gold inclus ofera abonatilor reduceri exclusive la multe jocuri din Xbox Store.
Cat costa Xbox Game Pass Ultimate?
Xbox Games Pass Ultimate are un pret de 14,99 dolari/10,99 lire sterline pe luna. Puteti anula in orice moment.
Dupa cum am mentionat, include Xbox Live Gold, Xbox Games Pass pentru PC si EA Play. In plus, serviciul cloud al Microsoft, Cloud Gaming, face parte din Ultimate fara costuri suplimentare.
Versiunea standard Games Pass doar pentru console nu include Gold, EA Play, Cloud Gaming sau versiunea pentru PC. Costa 9,99 dolari/7,99 lire sterline pe luna. Este acelasi pret pentru versiunea doar pentru PC atunci cand este abonata separat. Ultimate este in mod clar cea mai buna oferta.
Cum sa te abonezi la Xbox Game Pass din Romania
Cumparati un card de abonament pentru PC sau un card pentru abonamentul Ultimate de la un comerciant de tip terta parte.
Schimbati regiunea
Pentru a evita sa primiti un mesaj de eroare care spune ca metoda de plata nu se potriveste cu regiunea magazinului, trebuie sa schimbati Time & Language din sectiunea Region in United States atat din contul Microsoft, cat si din consola sau PC. Pentru a face acest lucru urmati acesti pasi:
Schimbati regiunea contului Microsoft
Accesati contul dvs. Microsoft.
Apasati pe sectiunea care va duce la setarile ce tine de profil.
Selectati Edit profile info.
Actualizati informatiile din Country/region, State, postal code, si/sau Time zone pe USA.
Apasati Save.
Nota: Schimbarea poate dura pana la 48 de ore.
Daca doriti sa aveti acces la Xbox Game Pass pe PC
Intra in Settings, apoi Change Time & Language > iar la regiune selectati USA.
Daca doriti sa aveti acces la Game Pass de pe Xbox One sau Xbox Series X|S
Conectati-va la consola Xbox.
Apasati butonul Xbox pentru a deschide ghidul.
Selectati Profile & system > Settings > System > Language & location.
Selectati USA din lista derulanta de la Location. Daca trebuie, de asemenea, sa va actualizati Limba sistemului sau Regiunea lingvistica, faceti acest lucru acum, apoi selectati  Restart now.
Toate jocurile care vin pe Xbox Game Pass in Martie
F1 22: Martie 2
Wo Long: Fallen Dynasty: Martie 3
Guilty Gear Strive: Martie 7
Dead Space 2: Martie 9
Dead Space 3: Martie 9
Valheim (Game Preview): Martie 14
Sid Meier's Civilization VI: Martie 16
Ni no Kuni II: Revenant Kingdom -The Prince's Edition-: Martie 21
MLB The Show 23: Martie 28
Infinite Guitars: Martie 30
Way To The Woods: Martie TBA
Ce jocuri fac parte din Xbox Game Pass?
Xbox Game Pass va oferi intotdeauna peste 300 de jocuri, alcatuite din titluri Xbox Series X|S, Xbox One, Xbox 360 si titluri compatibile cu Xbox original.
Unele ar putea fi schimbate in viitor cu alte jocuri, dar iata lista actuala a tuturor jocurilor disponibile: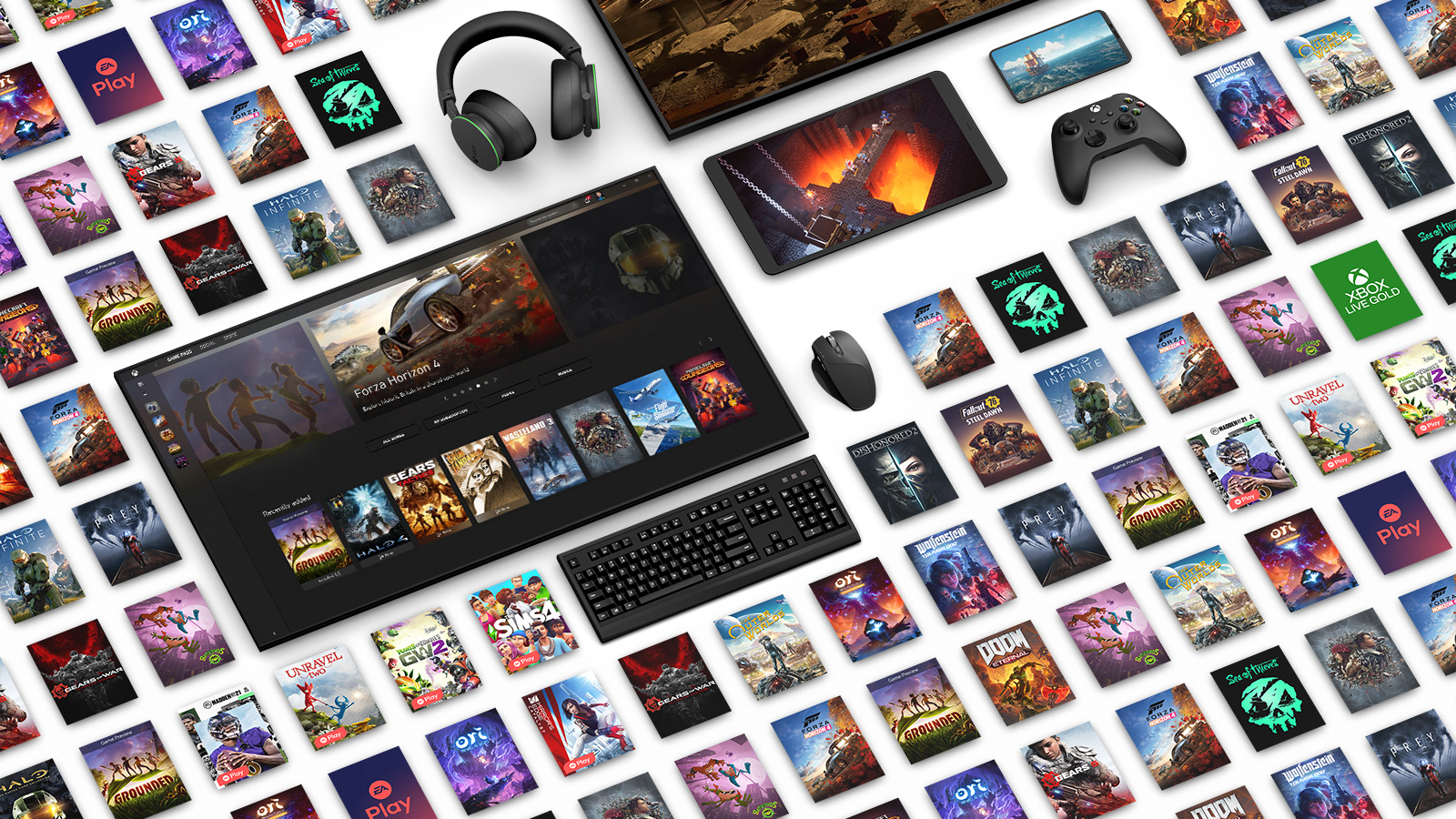 Toate jocurile Xbox One & Series X|S de pe Game Pass (incepand cu 8 martie 2023):
7 Days to Die
A Memoir Blue
A Plague Tale: Requiem (Xbox Series X/S only)
A Way Out **
Age of Empires II: Definitive Edition
Amnesia: Collection
Amnesia: Rebirth
Among Us
Anthem **
Anvil: Vault Breaker
Aragami 2
ARK: Ultimate Survivor Edition
As Dusk Falls
Assassin's Creed Odyssey
Assassin's Creed Origins
Astroneer
Atomic Heart
Back 4 Blood
Batman: Arkham Knight
Battlefield 1 Revolution **
Battlefield 4 **
Battlefield V **
Battlefield 2042 **
Battlefield Hardline **
Battletoads
Beacon Pines
Before We Leave
Ben 10: Power Trip
Black Desert
Bleeding Edge
Bridge Constructor Portal
Broken Age
Bugsnax
Burnout Paradise Remastered **
Bushiden – coming TBC
Chained Echoes
Chinatown Detective Agency
Chivalry 2
Chorus
Cities: Skylines
Cities: Skylines – Remastered (Xbox Series X/S only)
Citizen Sleeper
ClusterTruck
Coffee Talk
Commandos 3 – HD Remaster
Conan Exiles
Contrast
Cooking Simulator
Costume Quest 2
Crackdown 3
Cricket 22
Crusader Kings III (Xbox Series X/S only)
Danganronpa 2: Goodbye Despair Anniversary Edition
Danganropa V3: Killing Harmon Anniversary Edition
Darkest Dungeon
Day of the Tentacle Remastered
DayZ
DC League of Super-Pets: The Adventures of Krypto and Ace
Dead By Daylight
Dead Cells
Deathloop (Xbox Series X/S only)
Death's Door
Deep Rock Galactic
Descenders
Despot's Game
Destroy All Humans
Dicey's Dungeons
Dirt 5 **
Dirt Rally 2.0 **
Disc Room
Dishonored: Definitive Edition
Dishonored 2
Dishonored: Death of the Outsider
Disney Dreamlight Valley: Founder's Edition
Disneyland Adventures
DJMax Respect V
Doom (1993)
Doom (2016)
Doom II
Doom 3
Doom 64
Doom Eternal
Dragon Age Inquisition **
Dragon Quest Builders 2
Dreamscaper
Eastward
Edge of Eternity
Eiyuden Chronicle: Rising
Empire of Sin
Escape Academy
Evil Genius 2
Eville
Exo One
F1 2020 ** – leaving 15 March 2023
F1 2021 **
F1 2022 **
Fallout 4
Fallout 76
Far Cry 5
Farming Simulator 22
Fe **
FIFA 21 **
FIFA 22 **
Floppy Knights
Football Manager 2023 Console
For Honor – Marching Fire Edition
Forager
Forza Horizon 4
Forza Horizon 5
Frostpunk: Console Edition
Fuga: Moldies of Steel
Full Throttle Remastered
Gang Beasts
Garden Story
Gears 5 Game of the Year Edition
Gears of War 4
Gears of War: Ultimate Edition
Gears Tactics
Generation Zero
Genesis Noir
Ghost Song
Goat Simulator – leaving 15 March 2023
GoldenEye 007
Golf With Your Friends
Grid **
Grid Legends **
Grim Fandango Remastered
Grounded
Guilty Gear -Strive-
Gunfire Reborn
Gungrave G.O.R.E
Halo 5: Guardians
Halo Infinite
Halo Wars 2
Halo Wars: Definitive Edition
Halo: Spartan Assault
Halo: The Master Chief Collection
Hardspace: Shipbreaker (Xbox Series X/S only)
Hellblade: Senua's Sacrifice
Hello Neighbour 2
Hi-Fi Rush
High on Life
Hitman World of Assassination
Hollow Knight: Voidheart Edition
Hot Wheels Unleashed – Game of the Year Edition
House Flipper
Human Fall Flat
Immortality
Immortals Fenyx Rising
Injustice 2
Inkulinati (Game Preview)
Inside
Insurgency: Sandstorm
It Takes Two **
JoJo's Bizarre Adventure All-Star Battle R
Jurassic World Evolution 2
Just Cause 4: Reloaded
Kentuky Route Zero – leaving 15 March 2023
Kill It with Fire
Killer Instinct: Definitive Edition
Kraken Academy!!
Lapin
Lawn Mowing Simulator
Lego Star Wars: The Skywalker Saga
Let's Build a Zoo
Life is Strange: True Colors
Little Witch in the Woods (Game Preview)
Lonely Mountains: Downhill
Loot River
Lost in Random **
Madden NFL 15 **
Madden NFL 16 **
Madden NFL 17 **
Madden NFL 18 **
Madden NFL 19 **
Madden NFL 22 **
Madden NFL 23 **
Madden NFL 25 **
Maneater
Marvel's Avengers
Marvels' Guardians of the Galaxy – leaving 15 March 2023
Mass Effect: Andromeda **
Mass Effect Legendary Edition **
Matchpoint – Tennis Championships
Max: The Curse of Brotherhood
Mechwarrior 5: Mercenaries
Medieval Dynasty (Xbox Series X/S only)
Merge & Blade
Metal: Hellsinger (Xbox Series X/S only)
Microsoft Flight Simulator
Middle-earth: Shadow of War
Midnight Fight Express
Minecraft
Minecraft Dungeons
Minecraft Legends – coming 18 April 2023
Minecraft Preview
Mirror's Edge Catalyst **
MLB The Show 22
MLB The Show 23 – coming 28 March 2023
Monster Hunter Rise
Monster Sanctuary
Monster Train
Moonglow Bay
Moonlighter
Moonscars
Mortal Kombat 11
Mortal Shell: Enhanced Edition
MotoGP 22
Mount & Blade II: Bannerlord
My Friend Pedro
My Friend Peppa Pig
My Time At Portia
Naraka: Bladepoint
NBA Live 18 **
NBA Live 19 **
Need for Speed **
Need for Speed Heat **
Need for Speed: Hot Pursuit Remastered **
Need for Speed Payback **
Need for Speed Rivals **
Neon Abyss
New Super Lucky's Tale
NHL 18 **
NHL 19 **
NHL 21 **
NHL 22 **
NHL 94 Rewind **
Ni No Kuni Wrath of the White Witch Remastered
Ni No Kuni II: Revenant Kingdom – The Prince's Edition – coming 21 March 2023
Ninja Gaiden Σ
Ninja Gaiden Σ2
Ninja Gaiden 3: Razor's Edge
No Man's Sky
Norco
Nuclear Throne
Olija
Omori
Opus: Echo of Starsong – Full Bloom Edition
Ori and the Blind Forest: Definitive Edition
Ori and the Will of the Wisps
Outer Wilds
Outriders
Overcooked! 2
Pac-Man Museum+
Paradise Killer – leaving 15 March 2023
Paw Patrol Grand Prix
Paw Patrol: Mighty Pups Save Adventure Bay
Paw Patrol The Movie: Adventure City Calls
Payday 2: Crimewave Edition
Peggle 2 **
Pentiment
Persona 3 Portable
Persona 4 Golden
Persona 5 Royal
Phantom Abyss
Phoenix Point
Pikuniku
Pillars of Eternity: Complete Edition
Pillars of Eternity II: Deadfire – Ultimate Edition
Plants vs Zombies: Battle for Neighborville **
Plants vs Zombies Garden Warfare **
Plants vs Zombies Garden Warfare 2 **
Potion Craft: Alchemist Simulator
Power Rangers: Battle for the Grid
PowerWash Simulator
Prey
Prodeus
Psychonauts 2
Quake Remastered
Quantum Break
Rage 2
Rainbow Billy: The Curse of the Leviathan
Rare Replay
ReCore: Definitive Edition
Redfall – coming 2 May 2023
Research and Destroy
Return to Monkey Island
Road 96
Roboquest (Game Preview)
Rocket Arena **
Rubber Bandits
Rush: A DisneyPixar Adventure
Ryse: Son of Rome
Scorn (Xbox Series X/S only)
ScreamRide
SD Gundam Battle Alliance
Sea of Solitude
Sea of Thieves
Serious Sam 4
Shadow Warrior 3: Definitive Edition
Shadowrun: Dragonfall
Shadowrun: Hong Kong
Shadowrun Returns
Shredders (Xbox Series X/S only)
Sid Meier's Civilization VI – coming 16 March 2023
Signalis
Slay The Spire
Slime Rancher 2 (Game Preview)
Sniper Elite 5
SnowRunner
Soccer Story
Solasta: Crown of the Magister
Soma
Somerville
Soul Hackers 2
Spacelines from the Far Out
Spelunky 2
SpiderHeck
Stardew Valley
Star Wars Jedi: Fallen Order **
Star Wars Battlefront **
Star Wars Battlefront II **
Star Wars: Squadrons **
State of Decay 2: Juggernaut Edition
State of Decay: Year-One
Stellaris: Console Edition
Stranded Deep
Sunset Overdrive
Super Lucky's Tale
Super Mega Baseball 3
Superliminal
Surgeon Simulator 2
Tainted Grail: Conquest
Teenage Mutant Ninja Turtles: Shredder's Revenge
Tell Me Why: Chapters 1-3
Terraria
Tetris Effect: Connected
The Ascent
The Bard's Tale ARPG: Remastered and Resparkled
The Bard's Tale IV: Director's Cut
The Bard's Tale Trilogy
The Dungeon of Naheulbeuk: The Amulet of Chaos – Chicken Edition
The Elder Scrolls V: Skyrim Special Edition
The Elder Scrolls Online
The Evil Within
The Evil Within 2
The Gunk
The Legend of Tianding
The Long Dark
The Outer Worlds
The Riftbreaker
The Sims 4 **
The Walking Dead: A New Frontier – The Complete Season (Episodes 1 – 5)
The Walking Dead: Michonne – The Complete Season
The Walking Dead: Season Two
The Walking Dead: The Complete First Season
The Walking Dead: The Final Season
The Yakuza Remastered Collection
TheHunter: Call of the Wild
This War of Mine: Final Cut
Tinykin
Titanfall 2 **
Tom Clancy's Ghost Recon: Wildlands
Tom Clancy's Rainbow Six Extraction
Tom Clancy's Rainbow Six Siege Deluxe Edition
Torment: Tides of Numenera
Totally Accurate Battle Simulator
Totally Reliable Delivery Service
Townscaper
Trailmakers
Train Sim World 3
Trek to Yomi
Tunic
Turbo Golf Racing
Turnip Boy Commits Tax Evasion
Two Point Campus
UFC 3 **
UFC 4 **
Umurangi Generation Special Edition
Undertale – leaving 15 March 2023
Unpacking
Unravel **
Unravel Two **
Unsouled
Valheim – coming 14 March 2023
Vampire Survivors
Wasteland 2: Director's Cut
Wasteland 3
Wasteland Remastered
Watch Dogs 2
Weird West
Wo Long: Fallen Dynasty
Wolfenstein: The New Order
Wolfenstein: The Old Blood
Wolfenstein II: The New Colossus
Wolfenstein: Youngblood
Wreckfest
Yakuza 0
Yakuza 3 Remastered
Yakuza 4 Remastered
Yakuza 5 Remastered
Yakuza 6: The Song of Life
Yakuza Kiwami
Yakuza Kiwami 2
Yakuza: Like a Dragon
You Suck at Parking
Young Souls – leaving 15 March 2023
Zero Escape: The Nonary Games – leaving 15 March 2023
Zombie Army 4: Dead War
Zoo Tycoon: Ultimate Animal Collection
Toate jocurile Xbox 360 pe Game Pass:
Alice: Madness Returns **
Banjo-Kazooie
Banjo Kazooie: N n B
Banjo-Tooie
Battlefield 1943 **
Battlefield 3 **
Battlefield: Bad Company **
Battlefield: Bad Company 2 **
Bejeweled 2 **
Bejeweled 3 **
Brutal Legend **
Costume Quest
Crysis **
Crysis 2 **
Crysis 3 **
Dante's Inferno **
Dead Space **
Dead Space 2 **
Dead Space 3 **
Dead Space Ignition **
Double Dragon Neon
Dragon Age: Origins **
Dragon Age 2 **
Fable Anniversary
Fable II
Fable III
Fallout 3
Fallout: New Vegas
Feeding Frenzy **
Feeding Frenzy 2 **
Fight Night Champion **
Final Fantasy XIII
Gears of War
Gears of War 2
Gears of War 3
Gears of War: Judgment
Heavy Weapon **
Jetpac Refuelled
Joy Ride Turbo
Kameo
Mass Effect **
Mass Effect 2 **
Mass Effect 3 **
Medal of Honor Airborne **
Mirror's Edge **
Peggle **
Perfect Dark
Perfect Dark Zero
Plants vs Zombies **
Rage
Skate **
Skate 3 **
SSX **
The Elder Scrolls IV: Oblivion
Viva Piñata
Viva Piñata: Trouble in Paradise
Zuma **
Zuma's Revenge! **
Toate jocurile originale Xbox pe Game Pass:
Black **
Blinx – The Time Sweeper
Crimson Skies: High Road to Revenge
Fuzion Frenzy
Psychonauts
The Elder Scrolls III: Morrowind
** inclus ca parte a EA Play doar pentru abonatii Ultimate.